SharePeople love buying carpets because they give some extra warmth to their feet and also make the room look elegant. However, the beauty of carpets will not last long when they are not cleaned perfectly. Carpet cleaning is a difficult and time consuming task and is more than just vacuuming.
When it comes to carpet cleaning, a professional carpet cleaning company is a good choice and the advantages are many. Carpet cleaning professionals can clean your carpets and give them back the fresh feel. It is better to start up a professional carpet cleaning session without wasting time and resolve all the dirt concerns. This article will educate readers as of why to hire a professional carpet cleaning service provider/company.
Best carpet cleaning techniques:
Many people are in a misconception that the chemicals used to clean carpets will actually damage their carpets, but it is not true. There are several modern carpet cleaning methods like
Green carpet cleaning wherein the chemical used to clean carpet is eco friendly. These green chemicals have no adverse effects on our environment. Green carpet cleaners use energy efficient equipment that doesn't cause any pollution.
Water extraction method, wherein the water is heated at around 200 degrees (F) to remove the dust and dirt and other impurities present in the carpet. Using pressurized water, impurities present in the carpet loosen and can be extracted through vacuuming. This is actually a good carpet cleaning technique which is safe to use and also good for our environment as it doesn't contain soap.
In case of hot water extraction technique, the machine used will extract water, dirt and dust through suction and this technique can prolong the beauty of your carpets. This cleaning method can leave your carpets clean and soft as well.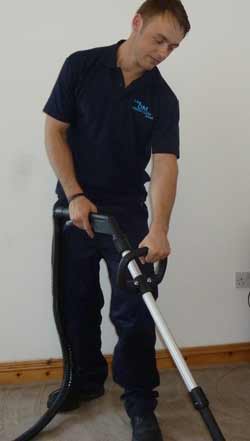 Reduction of Allergens:
A professional carpet cleaning service provider can reduce the level of harmful allergens. There are several allergic factors which enter your house through windows or some other ways. Since our carpets absorb everything, it is actually a serious problem especially when we have kids in our home. In many cases, vacuuming is not always the solution because it can actually bring many allergens closer to surface thereby causing many irritations and allergies. However, a professional carpet cleaner can remove all such harmful intruders from your carpets, leaving all your floors clean, neat and also safe for your kids to play.

Dirt and Stains:
Allergies may not be the only problem with your carpets. Dirt and dust, bugs and other such materials get trapped in your carpets and damage the fiber. Fading of color, roughness etc can damage the carpet in the long run. Even stains can destroy the fabric within short time. Hence, availing the services of a professional carpet cleaner can help remove all the dirt and stains from the carpets.
Drying time: A professional carpet cleaning company can ensure that your carpets dry within few hours after cleaning them.
Having your carpets cleaned thoroughly and routinely keeps your carpet looking their best and new as well.